Partnering Schools and Agencies
The Indiana GEAR UP Program has 9 school corporation partners reaching across the state. Our program utilizes a cohort approach. We will be working with a group of nearly 7,000 students who are in the graduating classes of 2022 & 2023. The program, including associated academic and college/career readiness support, will follow these students along each year until they graduate high school and enter their first year of postsecondary study.
Indiana GEAR UP serves the following schools across the state.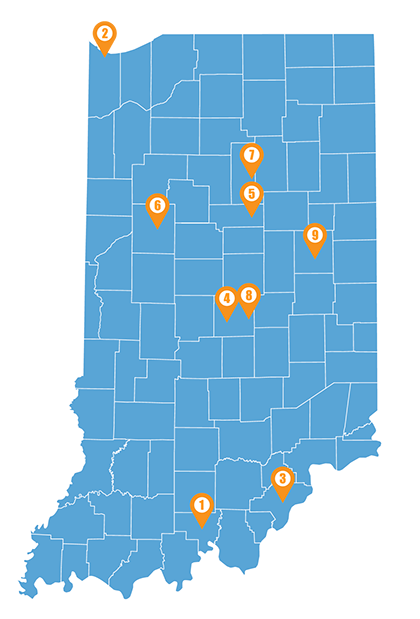 Additional partners on the Indiana GEAR UP Program include:
Purdue University
Office of Governor Eric Holcomb
Indiana Commission for Higher Education
Indiana Department of Education
Conexus
Central Indiana Education Service Center
East Central Education Service Center
Northern Indiana Education Center
Northwest Indiana Education Service Center
Region 8 Education Service Center
Southern Indiana Education Center
Wabash Valley Education Center
Wilson Education Center