Indiana GEAR UP Team
Purdue Team Members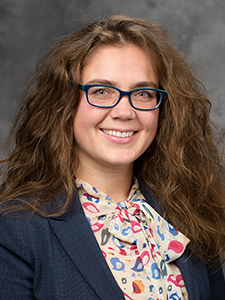 Dr. Virginia L.J. Bolshakova
Executive Director
Dr. Bolshakova is the executive director and principal investigator of the Indiana GEAR UP Program. In her role she provides logistical and conceptual oversight for the entire program, monitors budgeting and compliance, manages reporting, engages in research, and disseminates information to stakeholders. Virginia advises science work for Indiana GEAR UP and conducts research focused on out-of-school programs' impact, community ecology, and student self-efficacy in STEM.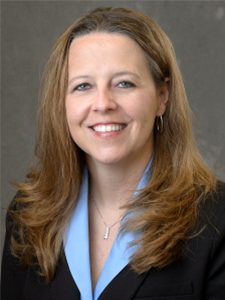 Dr. Carla C. Johnson
Data & Research
Dr. Johnson is overseeing the data and research aspects of the program. She is a professor of science education and has many national and international projects focused on STEM education.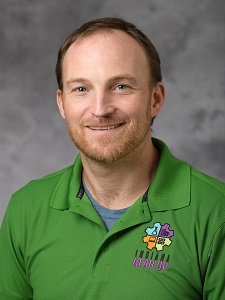 Steve Heinold
Associate Director, Director of School Programs
Steve Heinold is the Director of School Programs and Associate Director of the Indiana GEAR UP program. He provides program oversight across our nine school district partners to achieve day-to-day goals and program objectives. Steve also develops curriculum and oversees its implementation for partner school STEM programming and teacher professional development.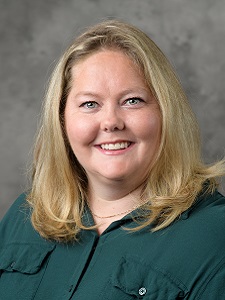 Tabitha Cinowski
Director of Operations
Tabitha Cinowski is responsible for all logistical aspects of the Indiana GEAR UP program. Her duties include developing processes/procedures, oversight and analysis of data to inform programming, marketing, communications, supervising tutors, training, approving, reviewing and tracking expenditures. Her background is in travel, office administration, and accounting.
Antoinette (Toni) Mallett
Student Parent Specialist
Toni Mallett, M.Ed., is the Student Parent Specialist for the Indiana GEAR UP program. Toni is an experienced family and community engagement professional with a demonstrated history of working in the education industry. In her role, she provides leadership in student and parent engagement, education, and program participation. In addition to this, Toni volunteers as the Vice-Chair of the Board for Meaning in Colors, a non-profit organization, providing resources and services for individuals struggling with personal, academic, and professional growth. Toni is a graduate of Ashford University of San Diego, CA, with a Master of Arts in Education specializing in Family and Community Services. She also holds a Bachelor of Arts in Criminal Justice, with a minor in Social Work from Western Michigan University of Kalamazoo, MI. Toni's mission in life is to be intentional in all things and to Live on Purpose.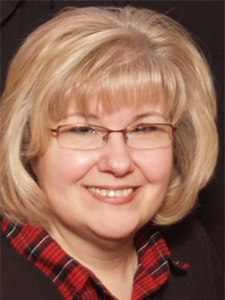 Jean Trusedell
College & Career Specialist
Jean Trusedell is a Nationally Board Certified Teacher with extensive experience working with K-12 Educators and students. Before beginning her work with GEAR UP, she worked with the EPICS (Engineering Projects in Community Service) Program at Purdue University. In this position she worked to create curriculum used in Middle School and High School throughout the country to integrate best classroom practices with engineering principles to create projects to serve the community. Previously, she was the Science and Technology Coach for MSD of Decatur Township in Indianapolis, IN.
Brooke Stafford
College & Career Associate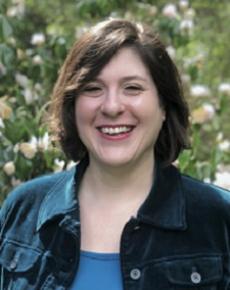 Amber Kizer
Program Data Coordinator
Amber Kizer is an award-winning author with seven young adult novels published by Delacorte Press/Random House. Her work has been translated into multiple languages and includes: A Matter of Days and Pieces of Me. As Program Data Coordinator Amber combines her passion for supporting teens and education with her degree in Information Technology Project Management. She liaisons with schools to receive, track, and report out data to demonstrate the effectiveness of the program.
Jill Aichinger
Administrative Clerk
Regional Directors
Indiana GEAR UP Regional Directors are in charge of oversight at our partner schools. They provide instructional support to students each day during regular school time and supervise afterschool programming at their partner schools.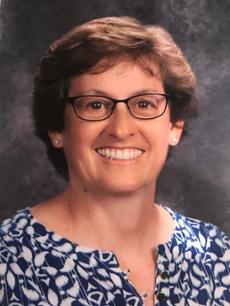 Pamela Bailey
Regional Director, Warren Central HS
Pam Bailey is a Regional Director for the Indiana GEAR UP program with a specialization in mathematics and physics. She works with students, teachers, and building coordinators at Warren Central High School in Indianapolis to provide educational and instructional support and facilitate a tutoring program. Prior to GEAR-UP, Pam was a mathematics and physics teacher at Warren Central for 35 years where she specialized in a lab-based approach for teaching mathematics.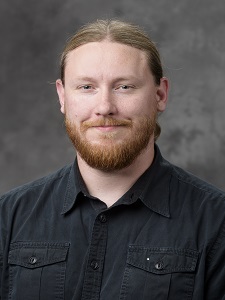 Joshua Faith
Regional Director, Greater Clark Community Schools
Joshua Faith is a Regional Director for the Indiana GEAR UP program with a specialization in mathematics. Joshua works with students and building coordinators at partner schools in the southern region of Indiana providing educational support and direct instruction. Joshua has been an educator for over 13 years in middle and high school settings, specializing in teaching mathematics to students with disabilities.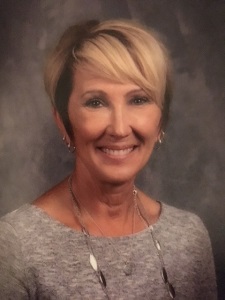 Stacy Kitchin
Regional Director, Crawford County Schools
Stacy Kitchin is a retired principal who loves teaching and kids. Stacy is excited to be the Regional Director for Indiana GEAR UP supporting the Crawford County School District. Stacy will work with students and building coordinators providing educational support in the classroom and the afterschool tutoring and enrichment sessions.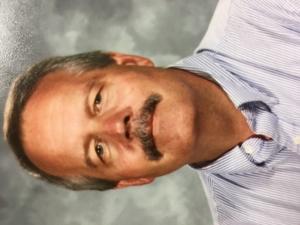 Tom Lyon
Regional Director, Muncie Central High School
Tom Lyon is a Regional Director based at Muncie Central High School specializing in science curriculum. He provides educational support to administrators, teachers and students with a focus on STEM related activities, after school tutoring programs, and community outreach. Tom is recently retired from a 33 year career in education and athletics administration.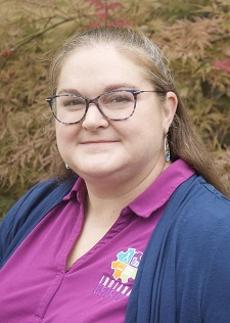 Sarah Newsom
Regional Director, Arsenal Technical HS
Sarah works at Arsenal Technical High School as the Regional Director and provides on-site educational and instructional support to both teachers and students. Her background is in science.
Dan Somerville
Regional Director, Lafayette Jefferson High School,
Purdue Polytechnic High School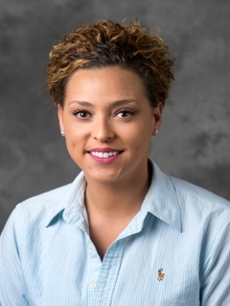 Gretchen Zientek
Regional Director, Kokomo School Corporation,
Maconaquah School Corporation
Gretchen Zientek joined the Indiana GEAR UP team as Regional Director for Kokomo and Maconaquah Schools. She works directly with administrators, building coordinators and students to help facilitate S.T.E.M. projects, after school tutoring programs, and community outreach opportunities. Prior to working with GEAR UP, Gretchen was an Instructional Coach for Chicago Public Schools and a Mathematics Interventionist for Noblesville West Middle School.
Indiana Commission for Higher Education Team Members
Indiana GEAR UP is proud to partner with the Indiana Commission for Higher Education. Through this partnership we work directly with the staff included below.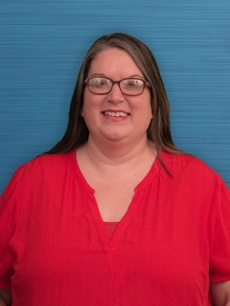 Barbie Martin
Assistant Commissioner for Outreach
Barbie Martin is the Director of School and Community Outreach for the Indiana Commission for Higher Education. She is responsible for facilitating outreach efforts for the Commission with a variety of programs, but the focal point is the 21st Century Scholars Program. She has worked with 21st Century Scholars for more than six years in a variety of capacities. Prior to her work with 21st Century Scholars, she taught high school English for fourteen years. She holds a bachelor's in English from Indiana State University and her master's in public service administration from the University of Evansville.
Building Coordinators
Indiana GEAR UP has a building coordinator within each of our partner schools. The building coordinator is the school-level person in charge of organizing programming in and out-of-school time.
Leah Lahue
Crawford County Community School Corp.
Crawford County High School
Dr. LRoselia Colaire
Gary Community School Corporation
West Side Leadership Academy
Eric Metcalfe
Greater Clark County Schools
Charlestown High School
Curtis Esarey
Greater Clark County Schools
Jeffersonville High School
Madison Combs
Greater Clark County Schools
Jeffersonville High School
Isaac Adams
Indianapolis Public Schools
Arsenal Technical High School
Jenifer Scott
Kokomo School Corporation
Kokomo High School
Melanie McGuire
Lafayette School Corporation
Lafayette Jefferson High School
Eileen Johns
Maconaquah School Corporation
Maconaquah High School
Susan Place
Maconaquah School Corporation
Maconaquah High School
Julie Holtke
MSD of Warren Township
Warren Central High School
Sherri Nelson
MSD of Warren Township
Warren Central High School
Jacob Buening
Muncie Community Schools
Muncie Central High School
LaTrice Crawford
Purdue Polytechnic High School
Tom Sturmer
Purdue Polytechnic High School